The Optura Palm is a handheld biomass sensor that offers non-invasive monitoring of biomass growth trends in real-time for various optically clear vessels, providing a convenient and efficient solution for bioprocess monitoring.
Last updated: July 25, 2023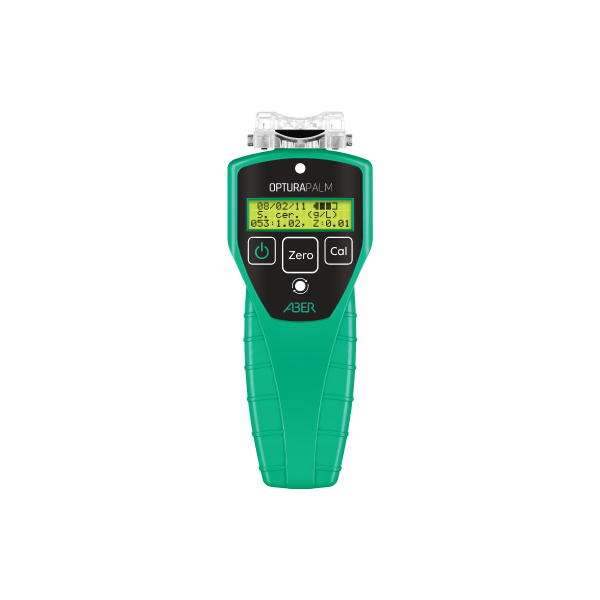 Portable biomass monitoring device
As part of the Optura range, the Optura Palm is a handheld and transportable biomass sensor that streamlines bioprocessing by offering on-the-spot, non-invasive monitoring of live biomass trends in the palm of your hand.
The device can be applied to a variety of optically clear vessels, making it the perfect lab partner for quick and convenient cell density readings. With the Optura Palm, there's no need for time-consuming sampling or dilutions. Its patented bio-reflectance technology utilises single wave-length optical reflectance to provide live biomass trends in real-time.
Whether you're monitoring flask cultures or thin-walled curve glass vessels, this handheld device excels in delivering accurate and reliable measurements. The fixed near-infrared (NIR) wavelength optimises responsiveness from seeding to harvest cell concentrations, ensuring consistent monitoring without the hassle of wavelength adjustments.
In the palm of your hand, you can measure cells growing inside your vessel. Just press the Optura Palm to your vessel, and you get real-time readings, saving precious time and reducing waste production in the lab.
Visit the supplier's website for more information about this product.