Yeast monitoring solution
The COMPACT Adapt Yeast Monitor is a versatile instrument for real-time measurement of live yeast concentration in brewery processes. Adaptable — a range of separate probes can be fitted, depending on the application.
Last updated: July 27, 2023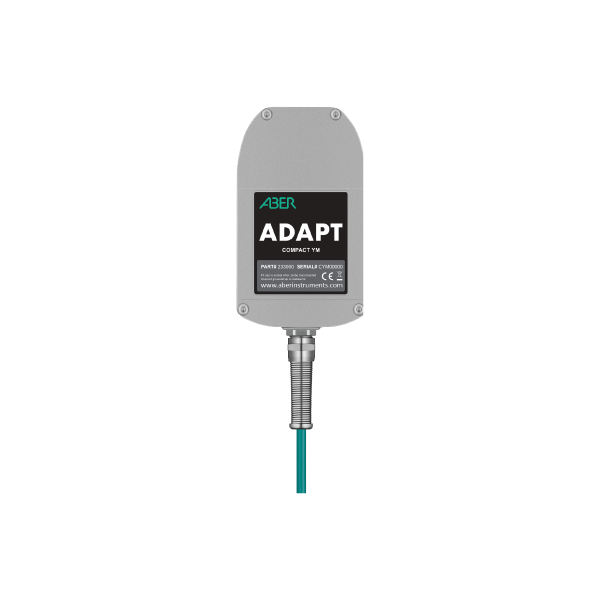 COMPACT Adapt Yeast Monitor
Adaptable yeast concentration monitor
The COMPACT Adapt Yeast Monitor is a highly efficient and compact instrument tailored for real-time yeast concentration measurement during brewery processes. Capable of handling live yeast concentrations of up to 70% viable spun solids, this instrument offers accurate and reliable readings.
Primarily used for online measurement of yeast slurries in delivery pipelines, the COMPACT system provides real-time signals that can be utilised to trigger pitching and cropping operations. Additionally, it finds application in measuring yeast concentration in fermentation or propagation vessels.
Unlike the COMPACT Yeast Monitor, in which a probe has been integrated directly into the instrument, the COMPACT Adapt Yeast Monitor does not feature an integrated probe. Instead, a range of separate probes can be fitted, catering to various applications.
Technical Specifications*

*Subject to change without notice

Measuring frequency

312KHz

Measuring ranges

0 to 400 pF/cm
0 to 100% Viable Yeast Spun Solids
0 to 5x109 Cells/ml
Conductivity range of 0.75 to 10 mS/cm

Cell concentration range

Depends on cell sizes, but typically:
Yeast (6 μm): 106 Cells/ml to 1010 Cells/ml

Resolution

Resolution: 0.1 pF/cm.
Approximately:
Yeast or Animal Cells 0.05g/L or 1 x105 Cells/ml
The relationship of these capacitance values to biomass levels depends upon the cell type and line.

Accuracy

Typically better than ± 3% or ± 2% of the reading

Stability

Better than ± 0.2 pF/cm at constant temperature with standard conductivity solution of ~1.4 mS/cm

Linearity

Better than ± 1% over 100 pF/cm

Precision

Typically <±0.5 pF/cm, no filter active.

Power supply

Natively 24V DC. This is supplied by the YM V350

Environmental

IP65 rated; Safe ambient operating temperature range: 5°C to 40°C
Visit the supplier's website for more information about this product.