The Standard Futura is a crucial component of the FUTURA system, serving as a head amplifier that powers the probe and facilitates the transfer of vital data for biomass measurement in larger bioreactor systems.
Last updated: July 17, 2023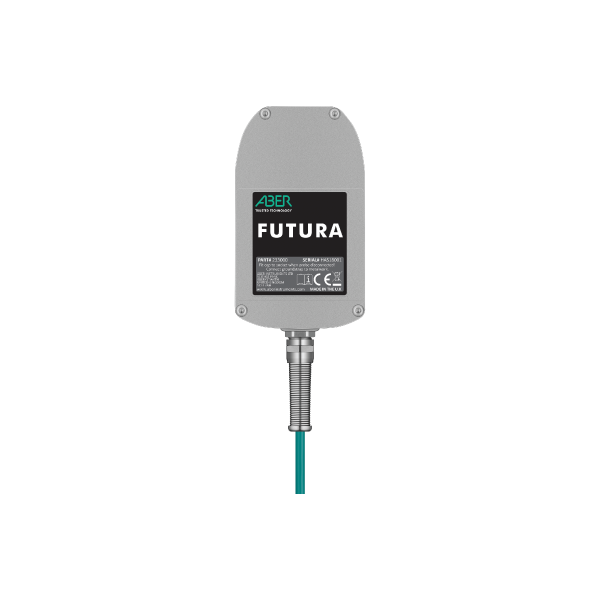 Head amplifier for biomass measurement
The Standard Futura is an essential component of the FUTURA system, designed to enhance bioreactor processes. This head amplifier serves as the system's primary processing engine, driving the probe and facilitating the transfer of vital data to the desired output. Specifically created for reusable bioreactor systems, the Standard Futura variant offers optimal performance for larger bioreactors. It features a lightweight housing, making it compatible with most bioreactors. It is specifically designed to accommodate 25mm diameter side mounted probes and 12mm probes positioned more than 15mm away from the vessel's centerline. With a supplied 2-meter cable, it ensures convenient and efficient connectivity.
The FUTURA system itself focuses on measuring the Capacitance, an electrical property of cell suspensions, which has been linked to live biomass in academic and industrial research. By converting capacitance into live biomass readings such as Cells/ml or g/l for Spun Solids dry weight, the Standard Futura enables the quantification of biomass. Moreover, it also measures Conductivity, expressed in millisiemens per centimeter (mS/cm), which provides insights into the production or utilization of ions by the cell suspension.
In addition to the three primary hardware components, which include the sensor probe, the Futura instrument, and the communications hub, the FUTURA system is complemented by the FUTURA SCADA software.
Technical Specifications*

*Subject to change without notice

Frequency range

50KHz to 20MHz

Measuring ranges

Capacitance: 0.0 to 400 pF/cm
Conductivity: 1.0 to 40 mS/cm
(Higher ranges available with compatible probes)

Cell concentration range

Depends on cell sizes, but typically:
Yeast (6 μm): 106 Cells/ml to 1010 Cells/ml
Bacteria (1 μm): 109 Cells/ml to 1013 Cells/ml
Animal Cell (12 μm): 105 Cells/ml to 109 Cells/ml
Plant Cell (50 μm): 103 Cells/ml to 107 Cells/ml

Resolution

Resolution: 0.1 pF/cm.
Bacteria typically 2g/L dry weight or 2x109 Cells/ml for E. Coli.
Yeast or Animal Cells 0.05g/L or 1 x105 Cells/ml
The relationship of these capacitance values to biomass levels depend upon the cell type and cell line.

Accuracy

Better than ± 3% or ± 2% of the reading

Stability

Better than ± 0.2 pF/cm at constant temperature with standard conductivity solution of ~12 mS/cm

Linearity

Better than ± 1% over 100 pF/cm

Precision

<± 0.5 pF/cm, no filter active

Power supply

24V DC power is typically supplied by an Aber CONNECT Hub running on 110V AC to 240V AC mains.

Environmental

IP65 rated ; Recommended ambient operating temperature range: 5°C to 40°C

Weight

Main enclosure: 211g ; Remote enclosure: 203g
Visit the supplier's website for more information about this product.