Multichannel diode array NIR Analyser
Based on a diode array NIR spectrometer, the SentroPAT FO is a compact multi-purpose system for direct monitoring of a variety of unit operations during the processing of solid-dose pharmaceuticals.
Last updated: March 28, 2023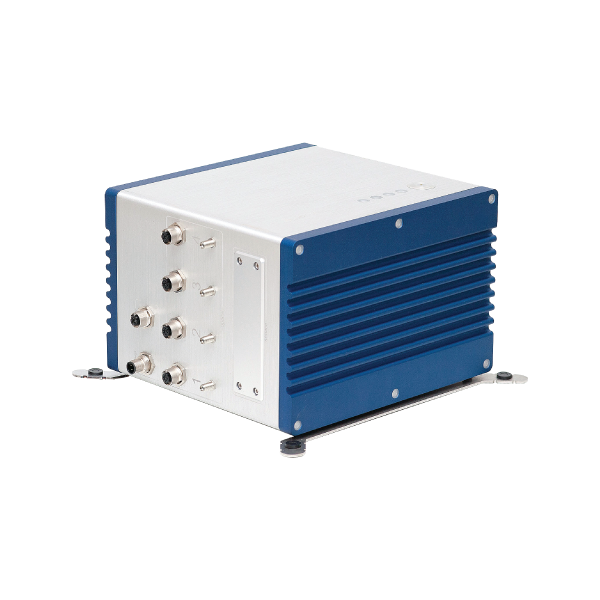 Multichannel diode array NIR Analyser
The SentroPAT FO is a versatile, robust, and reliable system that can be utilised to keep an eye on a number of unit processes when solid dosage pharmaceuticals are being processed. The NIR spectrometer diode array serves as the system's foundation, and when the analyser is used in conjunction with any SentroProbe and set up with SentroSuite GMP, it is a complete solution that offers insightful process information from product development to routine operation.
The SentroPAT FO provides incredibly insightful information about virtually every process step, including, but is not limited to, blending, granulation, drying, and compressing. 
Technical Specifications*

*Subject to change without notice

Sentropat analyzer

Technology

Multiplexed Diode Array spectrometer with up to 4 measurement channels

Wavelength range

1100-2100nm (full specification within 1150 - 2100nm)

Wavelength accuracy

+-1nm over full specification range

System noise

<50µAU RMS within 1150-2150nm at 1s measurement

Embedded PC

Intel Atom based, Windows 7 professional

Communication

Ethernet (OPC, TCP/IP, SiPAT)

Housing

GMP-friendly (smooth surfaces)
IP65 / NEMA4

Dimensions

160 x 220 x 240mm

Operating conditions

10° ... 30°C
10% ... 90% relative humidity

Sentroprobe

Spot size

5mm diameter / 20mm² surface

Light source

2 internal 5W bulbs for redundancy
Lamp modules user replaceable
Lifetime 14,000hrs

Internal reference

Internal micro-mechanical white reference direct behind process window

Process window

Welded in sapphire

Probe shaft

3/4" (19mm) diameter, length 65, 100, 200 or 300mm

Approvals

ATEX zone 20/21, CE

Self monitoring

Internal controller and sensors to monitor probe function and status

Operating conditions

0° ... 80°C probe tip
Up to 150°C for CIP processes

Software interfaces

Data pre-treatment

Bad spectra rejection, mathematical pre-treatments, noise monitoring

Analyzer management

Health status monitoring, data security, user management, audit trail

Chemometric interfaces

Unscrambler, SIMCA

Technology

.NET based application

Communication protocol

Ethernet-based TCP-IP, OPC-Server, SiPAT driver
Visit the supplier's website for more information about this product.