NIR Analyser for pharmaceutical powder blending
The SentroPAT BU II is a fully integrated approach for monitoring pharmaceutical blending in bins. At every stage of development, the solution can offer insightful information about the process and even serve as an input for RTRT.
Last updated: March 30, 2023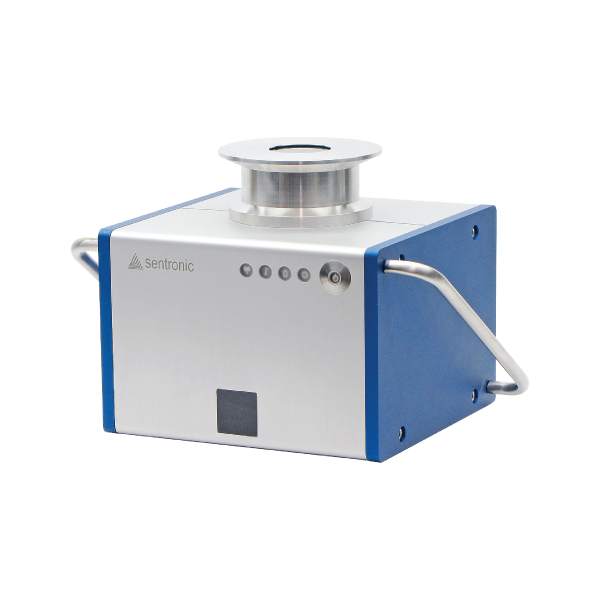 For Pharmaceutical powder blending
The SentroPAT BU II is a fully integrated solution for monitoring of pharmaceutical blending in bins that, due to its compact size and low weight, can be easily mounted to a wide range of blenders and containers.
A tunable laser-based MEMS spectrometer serves as the instrument's heart. Superior optical resolution combined with low noise results in high analytical sensitivity. Transferring methods between various blender types, processes, and instruments is made easier by outstanding system-to-system comparability.
The system's housing is simple to clean, which is necessary for use in GMP production facilities. The system has IQ/OQ documentation and has undergone complete validation. The system has software that complies with GMP standards and has automated validation routines for instrument performance.
Technical Specifications*

*Subject to change without notice

Wavelength range

1350 - 1800nm

Optical resolution

>= 0.3nm (configurable), specification at 2nm

Photometric linearity

Fulfilling USP <1119> requirements

Embedded PC

Intel Quad Core 1.6GHz, 4GB RAM, >200 SSD
Windows 10 Professional Long-Term Servicing Channel (LTSC)

Data acquisition time

400msec

Sampling interface

Non contact, through sapphire window

Measurement spot size

25 mm nominal with approx 18 mm covering 90 % of signal

Working distance

Depending of sapphire window (27mm at 8.5mm sapphire thickness)

Power supply

Hot swappable batteries with >= 5 hours of operation
Integrated battery charger and external power supply

Enclosure

IP56 / NEMA4, cGMP-friendly design

Dimensions

220 x 210 x 150mm (W x D x H)
Width: add 80mm for handle
Height: add 50mm for flange

Weight

7.5Kg / 16.5lb

Measurement trigger

Internal software controlled 3D position measurement

Communications

Wireless LAN (802.11 a/g/n)

Software

SentroSuite GmP

Validation

Software integrated validation routines according USP<1119>, EP2.2.40

Service port

Connections for DVI-D monitor and 3x USB

Mounting

4" hygienic tri-clamp
Visit the supplier's website for more information about this product.