Variable Pressure Mass Spectrometer
The Prima PRO VP is a mass spectrometer featuring a variable pressure inlet. Its unique design with dual control valves enables precise and fast pressure control, allowing for accurate analysis of samples with a wide dynamic range.
Last updated: May 15, 2023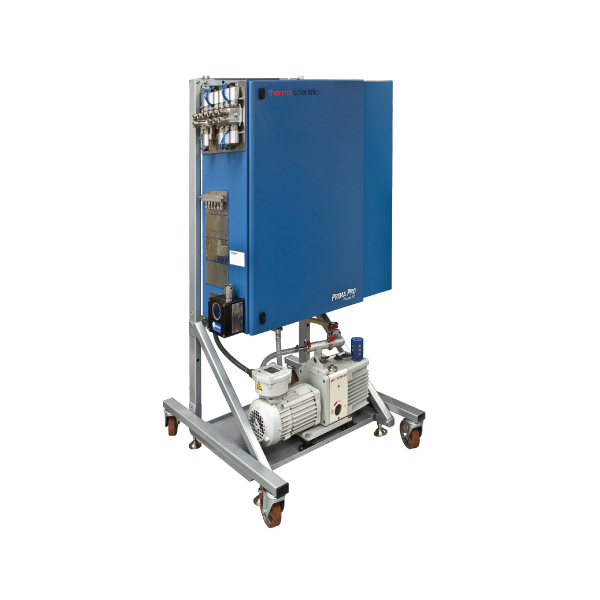 Prima PRO VP mass spectrometer
High-Performance VP Mass Spectrometer
The Prima PRO VP Mass Spectrometer sets a new standard in analytical performance, providing accurate and reliable data for a wide range of applications. With its innovative variable pressure inlet and sophisticated control system, this cutting-edge instrument delivers exceptional precision and flexibility.
The Prima PRO VP features a state-of-the-art variable pressure (VP) inlet, allowing seamless introduction of calibration gases under software control. Equipped with magnetic sector stability and precise inlet pressure control, it ensures unparalleled accuracy in your process measurements. Its dual control valves, operating in opposition, provide a wide dynamic range and swift, precise control. With the ability to regulate the analyzer pressure at an impressive 0.1 mbar, this advanced system effortlessly handles sample pressures as low as 0.3 mbar. Enjoy optimal performance and reliable data acquisition in even the most demanding conditions.
The Prima PRO VP finds its niche in specialty steel conversion and degassing within integrated iron and steel works. Its exceptional performance ensures precise monitoring and control throughout these critical processes, enhancing efficiency and product quality. Additionally, this versatile instrument proves invaluable in vacuum drying applications within the pharmaceutical industry, where accurate analysis of solvent concentrations is paramount.
Visit the supplier's website for more information about this product.