The Asuryan is a versatile spectroscopy solution designed for low-concentration measurements, offering rapid analysis and comprehensive monitoring capabilities of proteins and other substances.
Last updated: July 14, 2023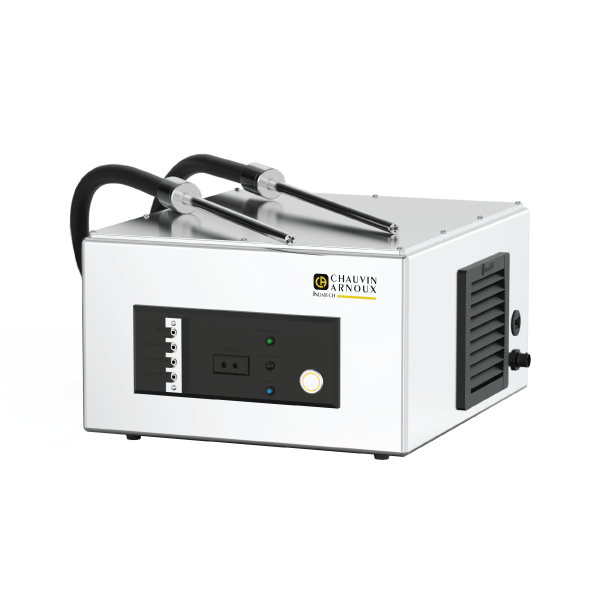 High-sensitivity UV spectroscopy solution
Leveraging UV spectroscopy technology, Asuryan delivers unmatched sensitivity for highly reactive molecules like proteins, even at minute quantities. With its adaptability and compatibility with various sensors, Asuryan seamlessly integrates into different production phases, accommodating a wide range of protein concentrations. Its rapid measurement capability ensures quick results, reducing analysis time and enabling continuous process monitoring. The system's multiple spectrometers provide a comprehensive view of the entire process, offering valuable insights for enhanced process control.
With features like an internal reference and stability monitoring, Asuryan guarantees optimum repeatability. Additionally, its integrated software simplifies analysis and data processing, empowering efficient and accurate data interpretation. Asuryan is the ideal solution for industries requiring precise measurements of low-concentration substances, providing unmatched sensitivity, adaptability, and reliability.
Technical Specifications*

*Subject to change without notice

Technology

Continuous, non-destructive Visible-UV analysis of agrochemical, pharmaceutical and biotechnological media. With use of an external PC.

Source

Deuterium UV lamp with optical shutter.
An option is available to split the luminous flux towards three channels.

Spectrometers

1 to 3 measuring spectrometers with the option of an additional internal light-source measurement spectrometer to correct for fluctuations.

Spectral range (bands)

200-800 nm

Spectral resolution (FWHM)

< 6.5 nm

Samples

Samples of diverse natures and in diverse states, with a wide range of densities and viscosities thanks to Asuryan's compatibility with multiple sensors (sensor in immersion with varied optical trajectories, flow cell, transmission sensor with tank, SFX multi-angle sensor).

Measurement time

Very fast measurement (usually <50 ms).

Analyses

Real-time display of the spectra of the sample measured, by means of the Indatech Asuryan Ready software.

Temperature

5 – 40 °C

Relative humidity

5 – 90 %

Lab bench system dimensions

Stainless-steel unit, H215 mm x W400 mm x D350 mm (excluding the dimensions of the external PC).
Visit the supplier's website for more information about this product.