Automated cell counter & cell viability analyser
Fully automatic high-throughput cell counter for parallel micro bioreactors, streamlining cell culture monitoring with rapid, precise measurements and sample preparation-free operation.
Last updated: July 6, 2023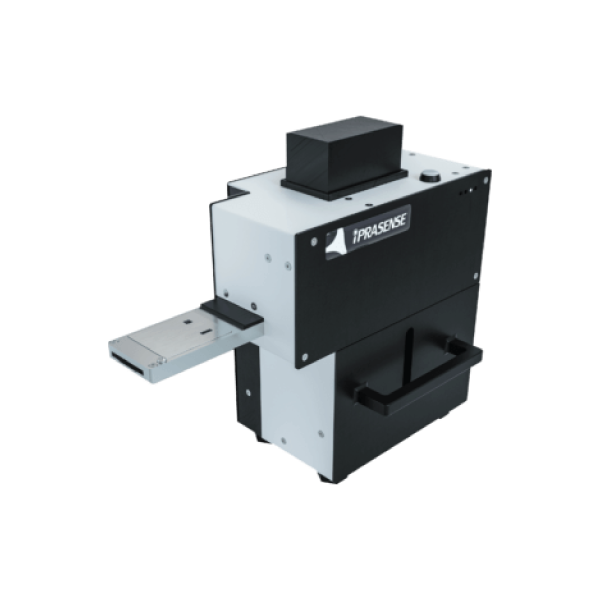 Automated High-Throughput Cell Counter
The NORMA 4S is a cutting-edge cell counting solution designed specifically for high-throughput applications in parallel micro bioreactors. Based on lens-less technology, this fully automatic cell counter offers rapid and precise measurements of cell concentration and viability, all without compromising repeatability. With its compact design, sample preparation-free operation, and advanced features, the NORMA 4S streamlines cell culture monitoring and analysis, providing accurate results in a short amount of time.
The NORMA 4S comprises a refillable cartridge that can hold 36 4-chamber slides, allowing for a total of 144 samples to be processed. The cartridge automatically places a slide onto the sample area, enabling users to effortlessly deposit the sample and initiate the measurement process. After completion, the used slide is easily discarded, and a new slide is ready to receive the next set of samples.
Leveraging lens-less technology, the NORMA 4S captures the light diffraction properties of individual cells through hologram images, without the need for objective lenses or focus adjustments. Its advanced algorithm accurately counts and differentiates living and dead cells based on distinct holographic patterns. The measurement results are efficiently analysed using the HORUS software.
Technical Specifications*

*Subject to change without notice

Cells

Mammalian cells

Concentration range

10⁴-4.10⁷ cell/ml

Cell size range

7-50 µm

Low sample volume

3-13 µl

Number of samples

4 samples/slide - 100 samples/box

Counting time

15 seconds

Viability determination

Light diffraction

Image format

.PNG / .BMP / .TIFF / .RAW / .AVI

Dimensions

30 x 11,5 x 25 cm

Weight

4 kg

Enclosure

Stainless steel, POM

Power supply

USB + 24 V DC (110 - 240 V AC)

Software

HORUS Software

Pharmaceutical industries

21 CFR part 11 & IQ/OQ
Visit the supplier's website for more information about this product.