The 4Bio CellCount Pro is a fully automatic cell counter that operates on AI image recognition technology. It merges the trustworthy and proven trypan blue dye exclusion technique with an array of never-before-seen technical features and innovations.
Last updated: April 27, 2023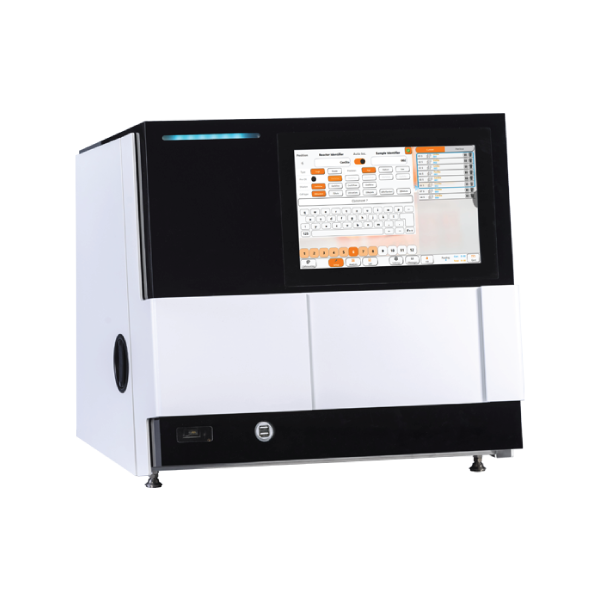 AI-powered automated cell counter
Thanks to its innovative on-board dilution system, the CellCount Pro can automatically dilute samples up to 1:5, saving you time and reducing the risk of errors. It also features automatic duplicate measurements, ensuring the accuracy and precision of your results.
Built to withstand even the toughest environments, the CellCount Pro is both vibration- and shock-resistant, making it ideal for use in a range of settings. Additionally, its all-in-one tray comes pre-equipped with consumables and is sealed to minimise contamination risks, making the process safer and more convenient.
With no liquid handling necessary and no contact with hazardous trypan blue, the CellCount Pro is not only safe, but also incredibly user-friendly. Sample analysis takes less than 3 minutes, and requires only a low sample volume of around 100 μL.
The CellCount Pro is designed to be both GMP-compliant and highly customisable. It features industrial-standard parts with long availability, and its software allows for validation and automatic batch-tracking of consumables. The consumable tray can even be customised to meet your specific needs.
Other features of the CellCount Pro include adjustable dilution steps, low fluid consumption, and low maintenance requirements. For added convenience, a stainless steel case and remote connection options are also available.
Technical Specifications*

*Subject to change without notice

Size

45 x 45 x 45 cm (H x D x W)

Weight

20 kg incl. PC

Operating mode

Fully automated

Sample volume

100 µL

Measuring time

150 seconds

Computer

Industrial Embedded PC, built-in
12.1-inch touch screen
Intel i5 / 8GB RAM, Windows 10 Enterprise
Combined SSD/HDD (128 / 500 GB)

Pipetting

Automatic pipetting robot using disposable pipette tips
Dosing unit exchangeable, can be calibrated with certificate upon request

Image recognition

Mobile camera, image recording while movement/shock/vibration possible

Sample dilution

Automatic pre-dilution up to 1:10
Automatic test repetition with dilution

Types of tests

Single measurement, duplicate measurement, re-run measurement
Visit the supplier's website for more information about this product.